Sunbell 80- Solar Emergency Camping Lantern Lamp, 120hrs runtime, 4 modes, 150 lumens light, 2yrs warranty

4 sold in last 14 hours
Brightness: 150 lumens
Runtime: 120+ hours – 30+ hours – 5+ hours
Light Modes: Low – Medium – High – Emergency
Phone Charging: Yes
Solar Panel: Yes, 1,8Wp
Estimated Delivery: Oct 03 – Oct 04
... people are viewing this right now
---


120 hours of light
SunBell 80 offers more than 120 hours of light on the lowest setting (5 lumens) on a fully charged battery. That's enough hours of light to last for more than 20 days (if used 5 hours daily)! That's enough light for the average time it takes to hike the Inca Trail to Machu Picchu in Peru, FOUR TIMES!
SunBell 80 also provides a higher output of light. The highest setting is 150 lm, on which it can last up to more than 5 hours on a full battery.
Multi-functionality in use and in light
SunBell 80 offers 7 key functions in one product. Whether you use it as a hanging ceiling light, a table light, or as a handsfree light, the SunBell will always be adaptable to any situation.
And you do not need to go through all light settings to turn your Sunbell 80 off. In a light switch sequence, if you do not touch the switch for 5 seconds, the next light mode will be off.
Charge your phone or other devices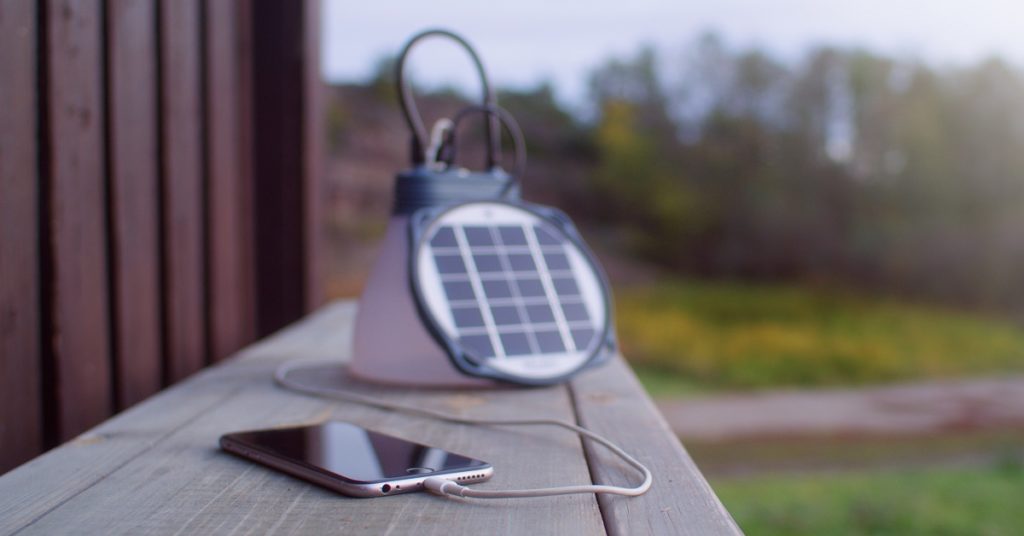 SunBell 80 has an integrated USB port that you can use to charge your phone or other electronic devices (radio, GoPro, or other camera batteries, sport watch or GPS).
Save money
Compared with an AAA battery, a SunBell will give you enough power to replace up to 5,000 AAA batteries throughout its lifetime. That's the equivalent of USD 3,500. Solar energy is an infinite source of clean energy that can save you quite a lot.
Charge the Sunbell
If you place the SunBell 80 in direct sunlight, it will be fully charged within 10 hours. Or, you can charge your SunBell 80 by USB charging just within 2 hours.

Create a brighter future
SunBell 80's new package and design ensure a reduction in paper usage. More importantly, solar energy is a free and sustainable way to light up your life. With a SunBell 80, you will make a difference by replacing the use of fossil energy sources and/or single-use batteries, taking a small step towards a brighter future.
Technical information and support
| Light | |
| --- | --- |
| Battery type | NMC |
| Battery size | 7.5 Wh |
| Battery life span | 4+ years (1,500 charge cycles) |
| USB/wall charging | Yes |
| Phone charging | Yes |
| Brightness (lumen) at max | 150 |
| Light color | 5,500 – 6,00 kelvin |
| Weight | 700g |
| Solar panel type | Monocrystalline |
| Solar panel size | 1,8Wp |
| Solar panel cable length | 3m |
| Warranty | 2 Years |
| Light modes/settings | Low – Medium – High – Emergency |
| Runtime | 120+ hours – 30+ hours – 5+ hours |